an educationally fun board game for whisky lovers from all around the world.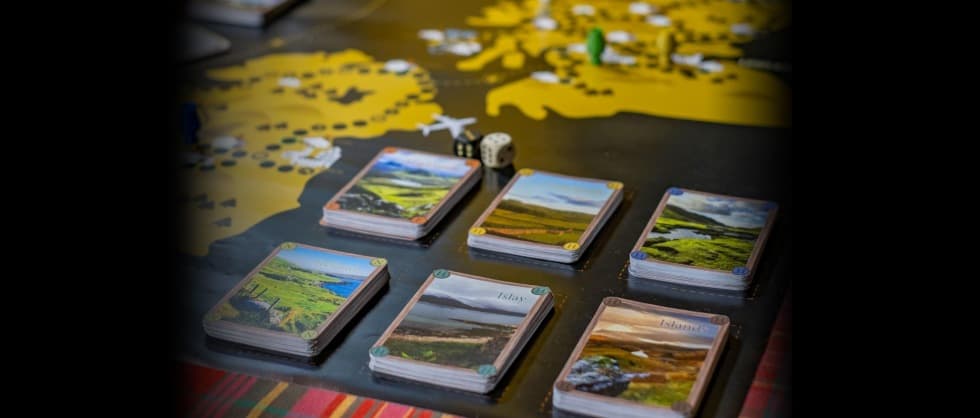 The Whisky Game is an educationally fun board game not only for whisky connoisseurs. Each player becomes one of the legendary characters in the world of whisky and walks across Scotland and Ireland to visit local distilleries and create his own collection of the finest whiskies.
Notice: Playing this board game is definitely a social event, so it is nice to have a sip of delicious water of life with your friends. However, The Whisky Game is definitely not a so-called drinking game, and at any stage of its tasks it does not command whisky consumption.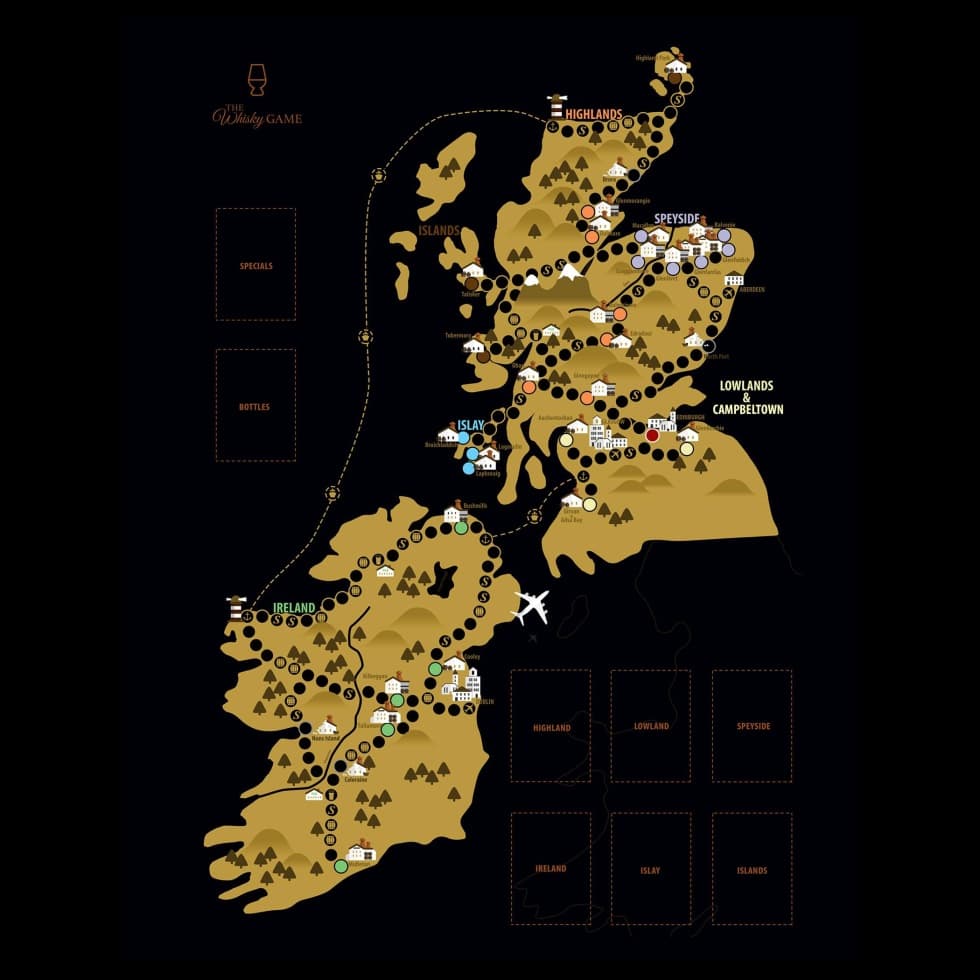 Playing board
---
Travel across Ireland and Scotland, visit distilleries and pubs. Use special cards and collect lost distilleries bottles to creat the best whisk(e)y collection.
Question card
---
Each of three types of card (easy, normal, hard) contains the question and right answer - sometimes with interesting facts added Answer the question and get a bottle according to the difficulty of the question.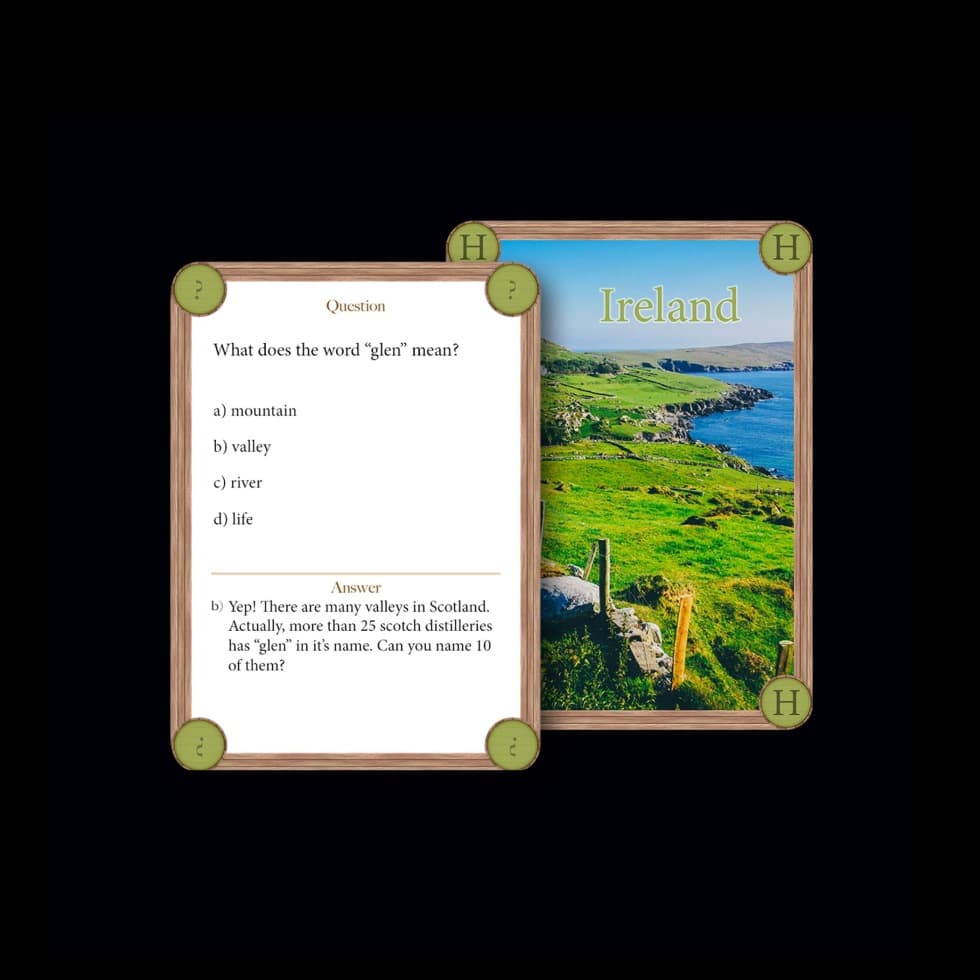 Do you want to test your knowledge and have fun with your friends?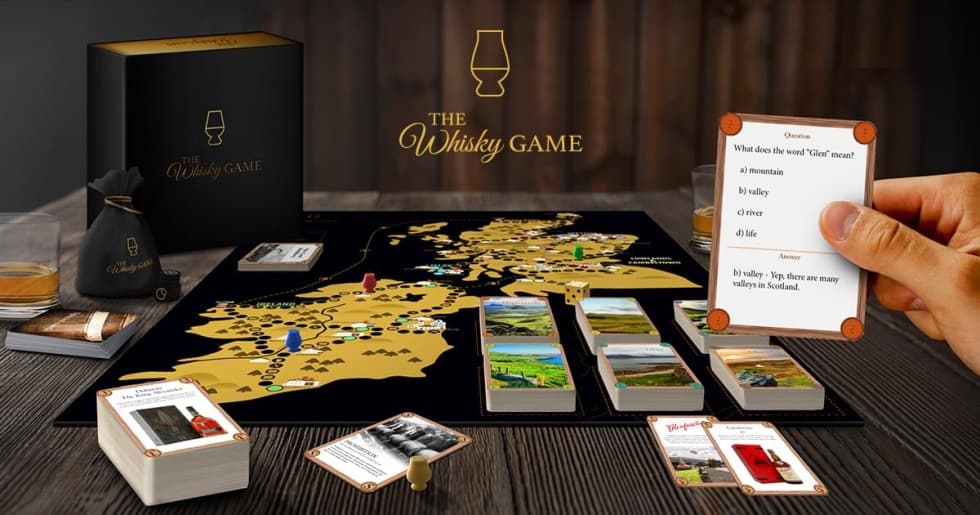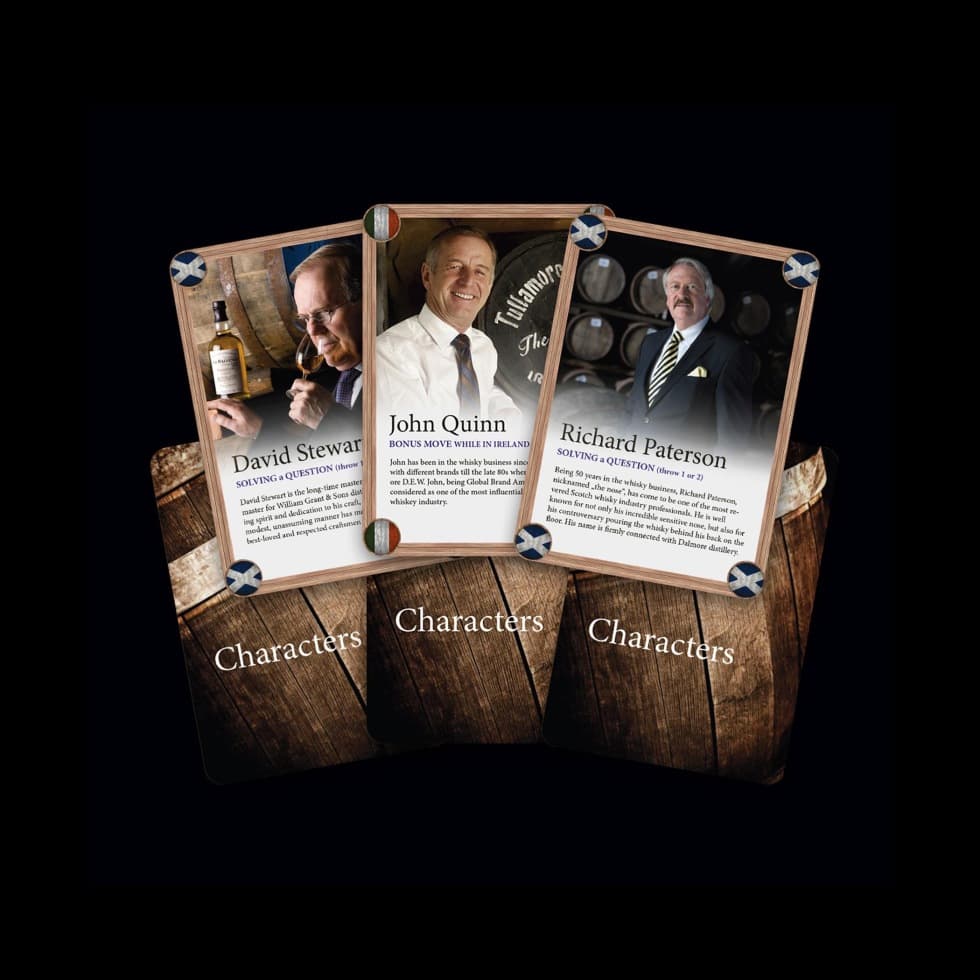 Character card
---
Each player draws a Character card before the game begins. Every character has a special ability.
Distillery and Bottle card
---
Right answer? You get a Distillery card with 1 point for an easy question, 3 points for normal one or 5 points for a hard question.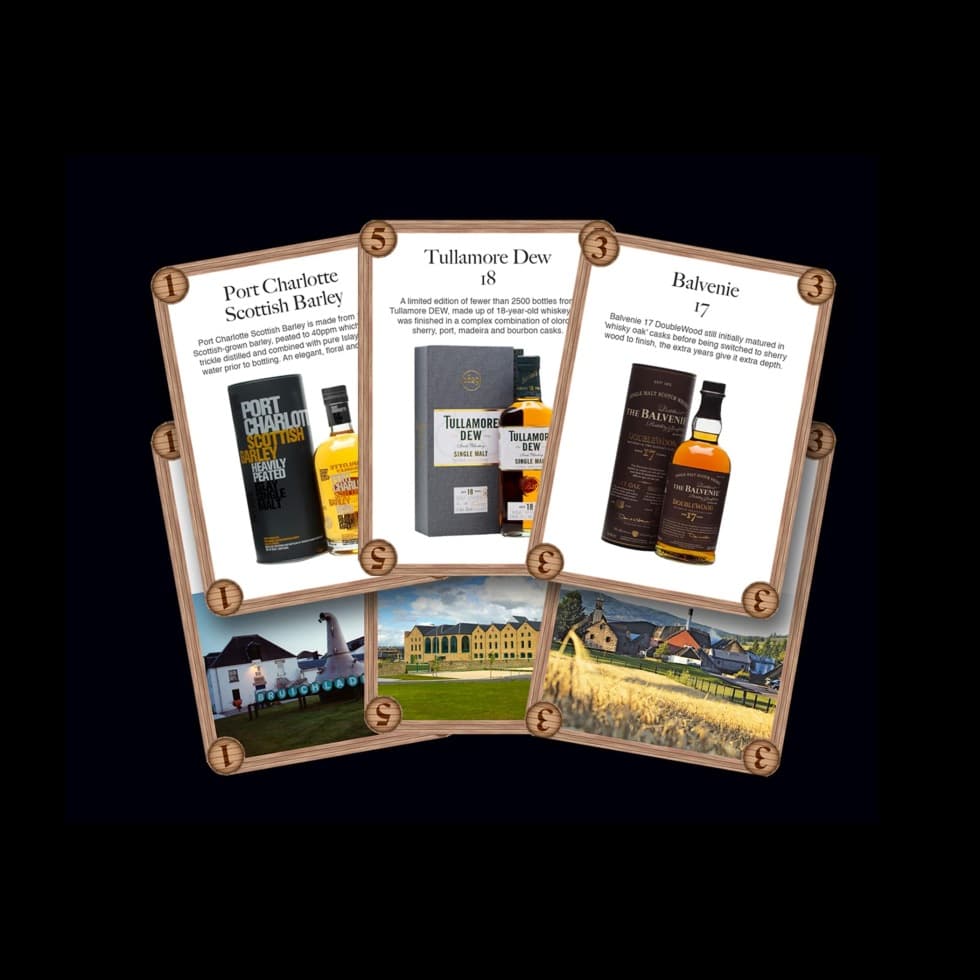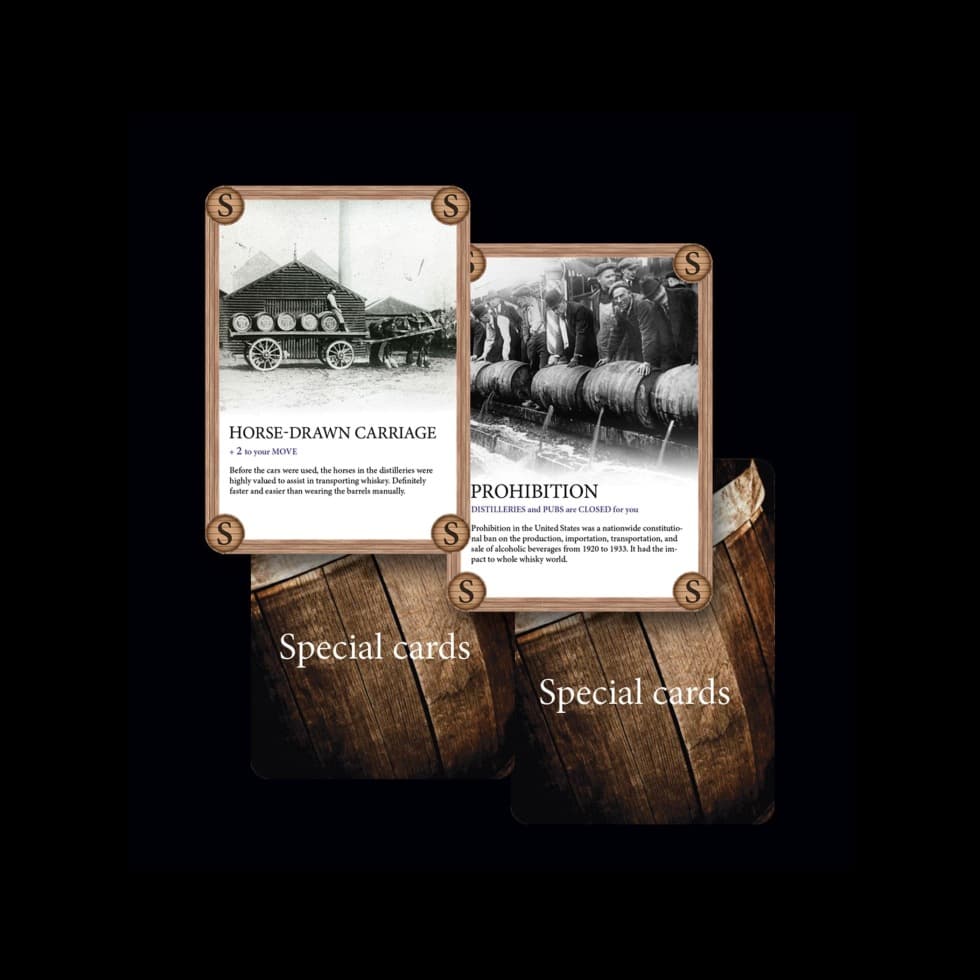 Special card
---
Get Special card during the game if you cross the "S" field. Each Special card gives the owner specific special play option.
Let us know you want to play and sign up for the waiting list!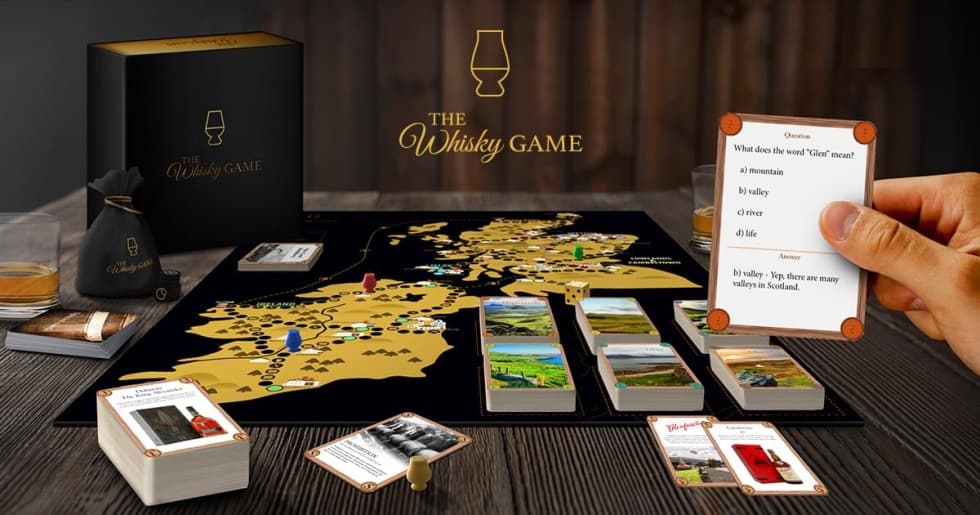 Have a question? Let's ask.